Badger, Packer, Brewer, & NASCAR Drink Specials

@ the Pitstop Pub
Join us Monday thru Friday for pull tab drink specials!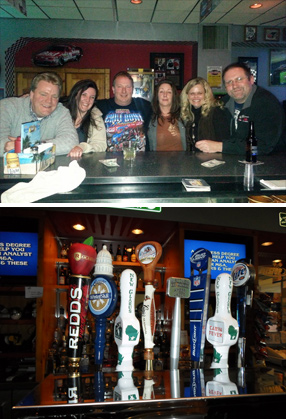 We are a NASCAR bar with lots of memorabilia. Our bartenders are all amazing people and will make your experience at Pitstop Pub enjoyable and memorable. At Pitstop Pub, our owners are always present in running their bar and take great care to make sure you have a good time.
The food here is delicious and will keep you coming back for more! We have Daily Lunch Specials that are posted everyday on our Facebook page! Stop by and join us for Lunch, we'd be happy to have you join us at the Pitstop Pub!